10% Off Your Next Order - Use Code:

SAVETEN

At Checkout*

T's & C's Apply: Excludes Specialized, Bikes, Loyalty Discounts & Any Other Offers. Minimum Order £100 (Approx €114).
My Settings
Select your browsing options below
CASUAL HEADWEAR
---
HOME
▶
Clothing, Shoes, Helmets
CLOTHING, SHOES, HELMETS

▶
Casual Headwear
CASUAL HEADWEAR

▶
ORDER BY:
BEST SELLERS

ITEMS PER PAGE:
30

Clean Crisp Cycle Style Inspired By Our Badge Tee.
Sombrio Badge Flatbrim Cap
Product ID: (69855)
CHF12.70
SRP: CHF25.42
YOU SAVE 50%
Complemented By A Playful Faux Pom To Add Style To Your Everyday Look.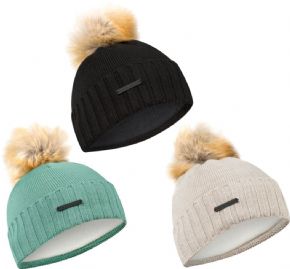 Pearl Izumi Womens Knit Beanie Hat 2019
Product ID: (78832)
CHF28.60
SRP: CHF31.78
YOU SAVE 10%