My Settings
Select your browsing options below
MTB & ROAD QUICK RELEASES & SEAT CLAMPS
---
HOME
▶
Components
COMPONENTS

▶
Quick Releases & Seat Clamps
QUICK RELEASES & SEAT CLAMPS

▶
ORDER BY:
BEST SELLERS

ITEMS PER PAGE:
30

Delta Hublox Locking Quick Release Q/r Skewers
Product ID: (54105)
CHF21.75
SRP: CHF22.89
YOU SAVE 5%
Stainless Steel Axle And Aluminium Lever Is The Ultimate Strength And Weight Combination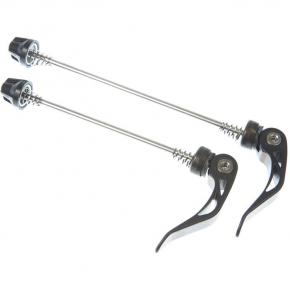 M:part Wheel Q / R For Mtbs (pair)
Product ID: (70714)
CHF9.63
SRP: CHF12.04
YOU SAVE 20%
10 % Discount !!!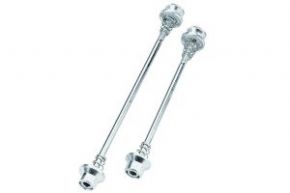 System Ex Security Skewers Bolt On Q/r Skewers
Product ID: (54117)
CHF10.84
SRP: CHF12.04
YOU SAVE 10%
High Quality Quick- Release Seat Post Clamp Available For 28.6 31.8 34.9mm
M:part Quick Release Seat Clamp
Product ID: (63217)
CHF7.22
SRP: CHF9.63
YOU SAVE 25%
High Quality Allen-key Security Skewers Ideal For Any Commuter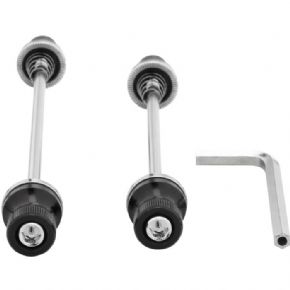 M:part Allen-key Security Skewers
Product ID: (65251)
CHF16.26
SRP: CHF18.07
YOU SAVE 10%
High Quality Wheel Quick Releases For Road Bikes (130mm Spacing Rear Hub)
M:part Wheel Quick Releases For Road Bikes (pair)
Product ID: (65249)
CHF10.23
SRP: CHF12.04
YOU SAVE 15%
High Quality Wheel Quick Releases For Mtbs And Hybrid Bikes (135mm Spacing Rear Hub)
M:part Wheel Quick Releases For Mtbs (pair)
Product ID: (65250)
CHF10.23
SRP: CHF12.04
YOU SAVE 15%